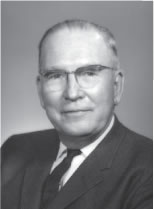 About Us
CAREER OPPORTUNITIES
Whether you are just starting, or looking for a change, joining the Iseman family might be for you. Job opportunities exist for both SALES or SERVICE. Send your information and resume' to jbourne@isemanhomes.com.
Iseman Homes is a company with a long history of serving the needs of others. Iseman's founder, Charles Iseman, began his life-long career in business in 1920 when he co-founded the Sioux Tire and Battery company. By 1936, cars had encouraged a more mobile America and Mr. Iseman recognized the need for portable, quality housing for people on the move. He focused his efforts on this idea and Iseman Mobile Homes became the sole focus of business.
Today, Iseman is owned and operated by 8 long-time employees, (with over 225 years of experience), continuing in Charles Iseman's tradition of value, service and excellence. From the days of dial telephones, pencils and notepads to the lightning speed of todays TV, computer and internet and mobile devices; Iseman Homes has been and continues to be a solid foundation to provide quality, affordable housing to many, many thousands. We hope you will join the Iseman family soon!